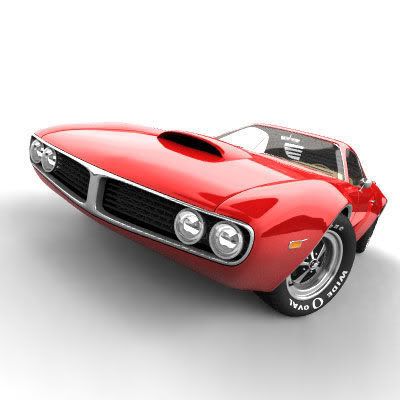 S3 has a plan. He is saving whatever money he makes babysitting for me and mowing grass and his birthday, Christmas and report card money and he is going to buy a car. Yes, my thirteen year old is already looking for a car. He figures he's got almost enough to buy an old junker and over the next three or four years slowly get it working and looking nice so that by the time he drives, he'll have a really nice car. I think it's a great idea for lots of reasons but I won't get into that because that's not what this post is about.
Yesterday he and I were daydreaming about his car. Sometimes we daydream about the make and model but yesterday we were discussing colors. I told him I thought he aught to paint his car a nice candy-apple red with black racing stripes. He said he didn't want a red car and when I asked him why he said, "Because the police look for red cars Mom."
I decided to tease him a little so I said, "Are you planning on breaking the law?"
He said, "No."
I said, "Then it shouldn't matter if you have a red car. They can look at your red car all they want as long as you're not doing anything wrong."
He looked at me and said, "Yeah, but what if
you're
driving it?"