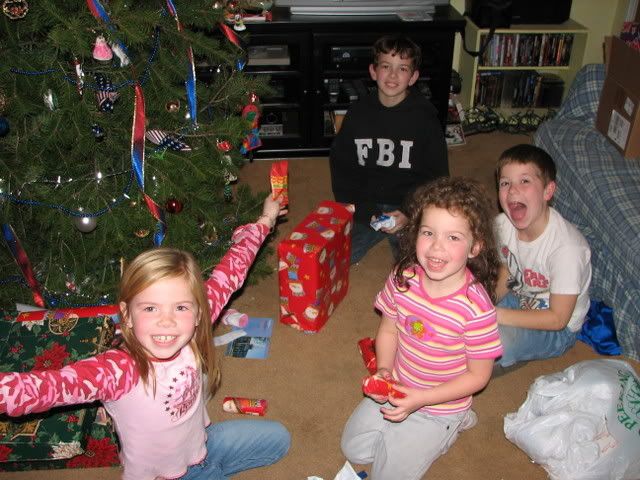 Look Ma, I'm upright! The Wednesday before Christmas I'd worked and one of my residents coughed right into my face. I should have known I was in for it. Yesterday I was starting to feel better so we went out and today I finally uploaded Christmas pictures. Took me long enough, hey?
S3 asked my mom and dad for a new skateboard for Christmas this year and the little stinkhead found the receipt from CCS a few weeks before the big day. I told my parents and my dad emailed that he had something evil planned for boys who sneak around and figure out their presents. So the day we celebrated Christmas with them rolled around and my nephew opened a tall thin package with his custom skateboard inside. S3 and Ty opened their tall thin pacakages and found old scooters inside. Shortly after I heard Steve say to Ty, "Try not to pout," and Ty reply, "I know but I just really wanted a skateboard." After a while my dad brought out two more tall thin packages. When Ty opened his this time he found his custom skateboard inside but S3.... Well this is what he pulled out of his package: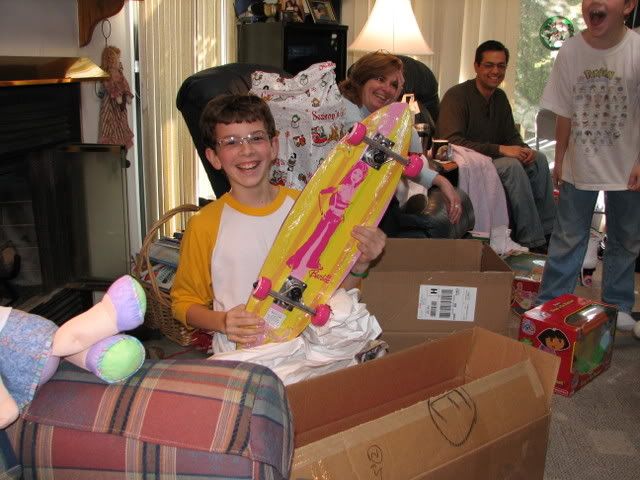 Later my dad relented and gave S3 his actual board. Poor Ty was more upset over the whole gag anyway since (as S3 put it) S3 was sure he'd get his board eventually. Brat.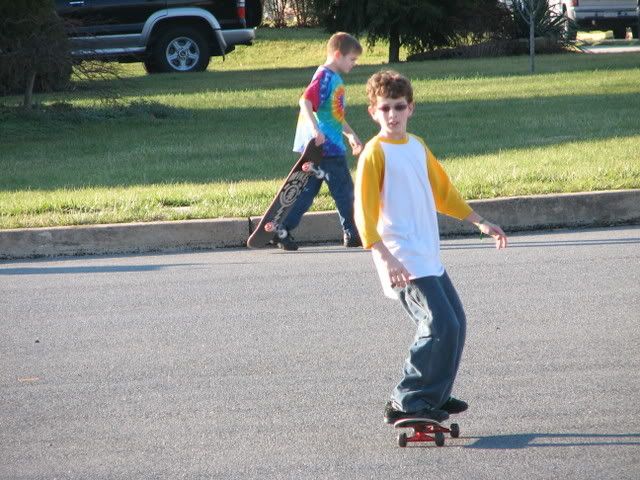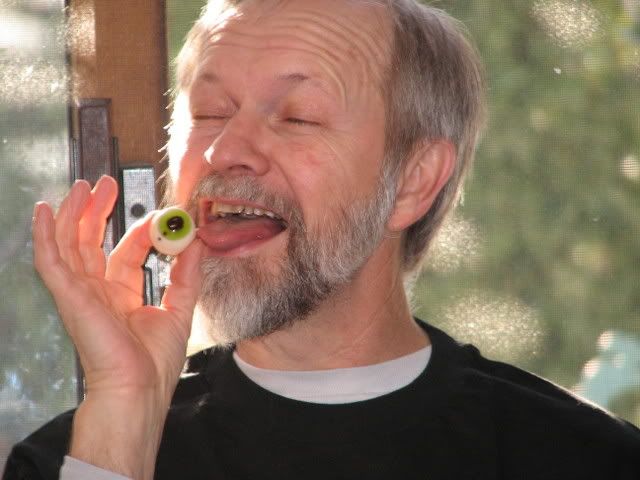 Steve gave my dad some disgusting looking gummy eyeballs.
My children gave me Elvis for Christmas. It's one of those glass blocks with the three-dimensional picture inside. It sits on a base that alternates between red and blue lights.
Steve surprised me with an auto detailing package for my van which is absolutely perfect since I have become the clean van nazi ever since we bought the new one.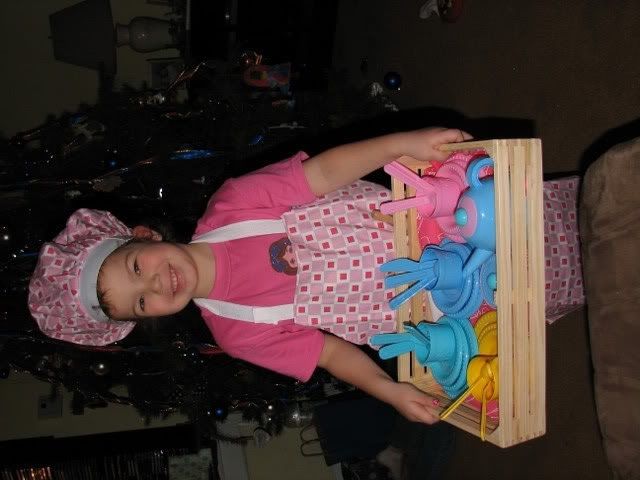 Chef E is going to cook us all sorts of meals.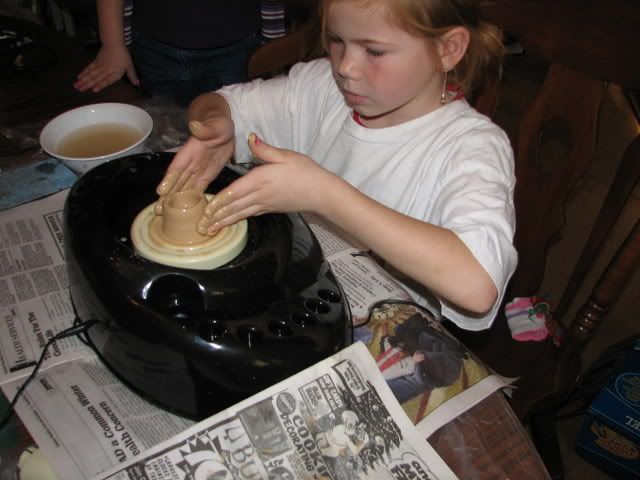 G pulled out the pottery wheel today for the first time. I don't think she did half bad for her first attempt.
And of course, the ring that I knew I was getting. It's such a shame to put such a pretty ring on such ugly fingers but hey, something has to be done to make them look better.
I gave Steve a money clip with his initials engraved on it since he doesn't like to carry a wallet anymore and a new golf bag. Ok really, I think my dad should get the credit for the golf bag. Sometime in November he emailed me and said, "Hey remember when we were talking about that gift idea for Steve?" I was totally baffled. Even after he reminded me of his idea (he'd noticed Steve needed a new bag one of the times they went golfing together) I still didn't remember the conversation.

Anyway, Dad picked out the bag, hid it at his house and then when Steve was in Italy he even delivered it to my house with a large plastic bag to "wrap" it in. Pretty much all I did was stuff it behind my tree for a few days and then pull it out and say, "Ta-Da!" If you ask Steve what his favorite gift was this Christmas he'll tell you the bag but I know really it's the bluetooth headset my parents gave him for his cell phone.
I think it's going to take a whole different post to tell you about the DDR that Ty got...